About our rooms:
Oceanview Suite for 2 or More: Our Oceanview Suite has a king or queen bed, a lounge area w/ sofa, air conditioning, tv, luxury bath, and a private balcony with uninterrupted views of Buccoo Beach or the open sea.
Oceanview Dorm Room (sleeps 4): Our Oceanview Dorm Room has 2 custom made full size bunk beds, air conditioning, tv, a luxury bath, and a private balcony with great views of Buccoo Beach. This room is being offered to single guests who are open to shared accommodation.
Reservation Request
Please fill out the form below and we look forward to having you stay with us!
Package Details
Each package includes the following:
7 nights accommodation

Caribbean breakfast, lunch, complimentary soft beverages, & WiFi around the property

6 curated boat dives with our dive master and marine biologists. Tanks and weights included. (Any level of diving experience is welcomed. If you are not comfortable with diving, we have other marine participation options available.)

Easy access to Buccoo beach and resort equipment (oceanfront loungers)

Ground transportation around Tobago (airport transfers)
The following items are not included in the package, but can be purchased additionally:
Guided environmental tours narrated by our scientists. Some tours are only offered at certain times of year and weather conditions. Tours offered include:

Bioluminescence (via kayaking)

Nesting Sea Turtles

Sea turtles laying eggs or hatching

Mangroves & bird watching

Nylon Pool tour or evening cruise to Pigeon Point

Additional dives above 6

Additional required dive equipment

Advanced training/certifications
The following items are not included in the package that you are responsible for:
Airfare to TAB (Tobago)

Evening meals - great local places to eat & drink within walking distance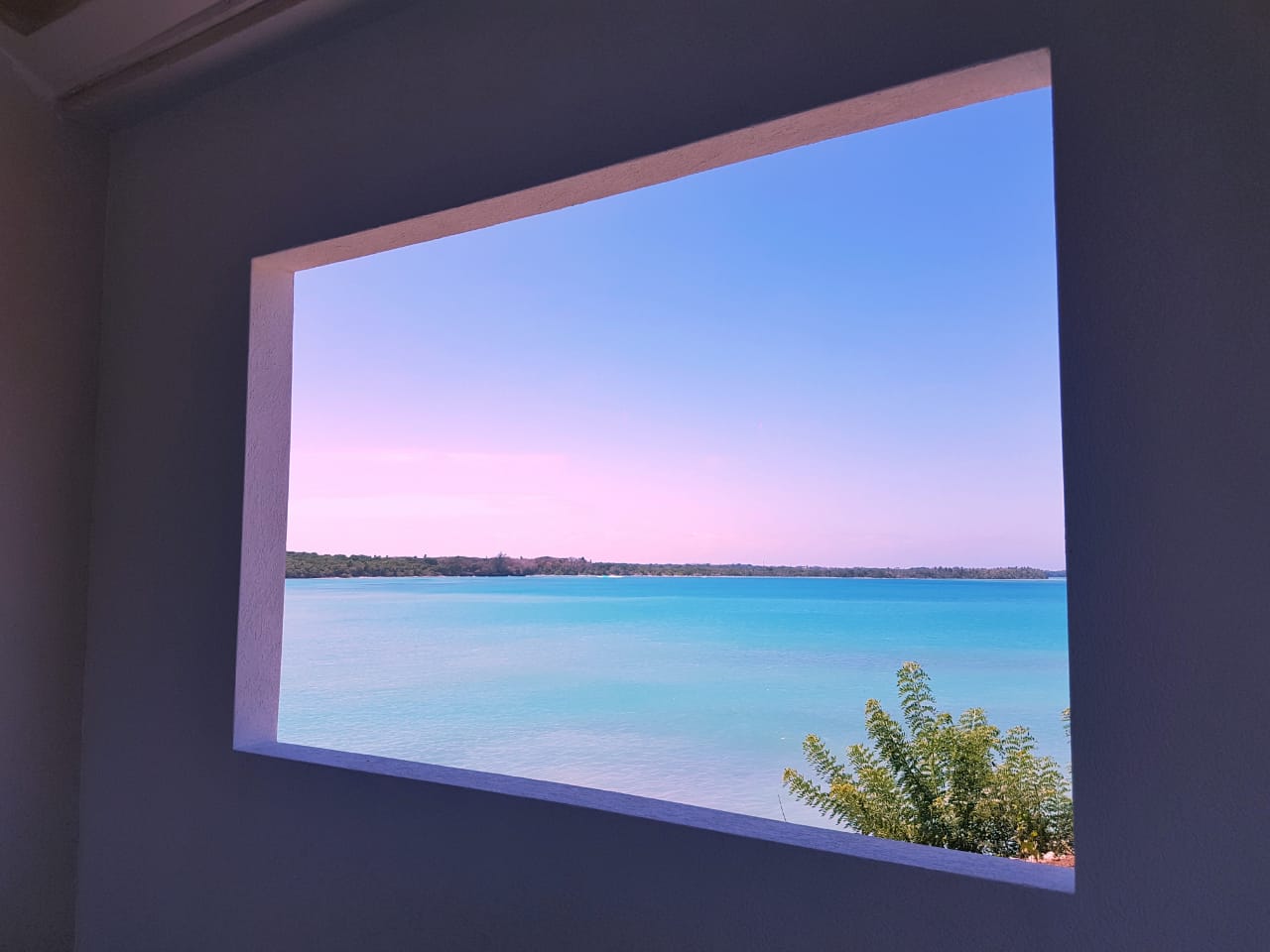 Where does your money go?
As a non-profit research foundation ongoing coral reef research and restoration activities are financed through science tourism.
By booking a Dive & Stay package with us monies paid go directly to helping coral reefs, fund a STEM outreach program to get underrepresented minorities of science involved and inspired, and contribute to the advancement of scientific research into coral reef restoration.